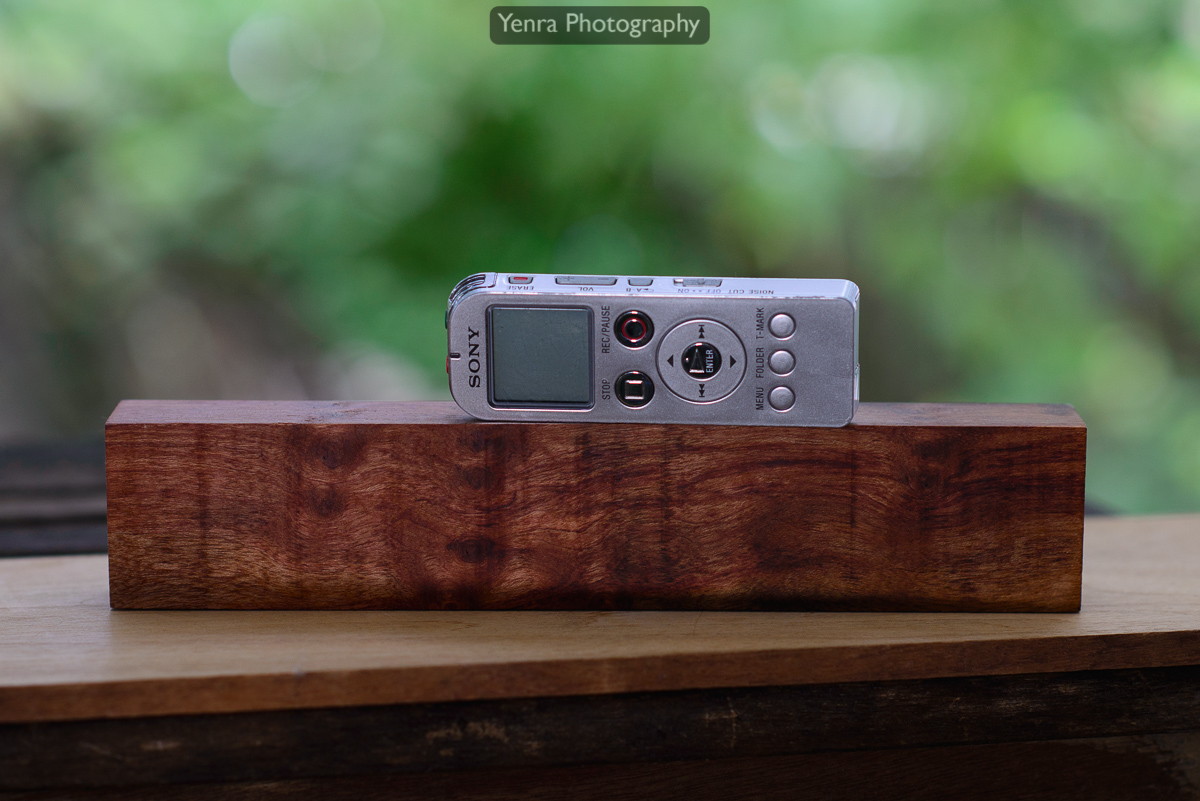 Sony audio recorder - Digital flash voice recorder: I've used this Sony voice recorder for interviews of cosplayers when taking written notes would be a challenge. Sony ICD-UX523 stereo voice and music recorder with over a thousand hours recording capacity has 4 GB flash memory and a micro SD card slot for even more. It has a built in stereo microphone, and microphone and earphone jack, six recording modes, charges by USB (which slides away), and can be set up for sound and voice activation.

Keywords: audio, recorder, sony, usb, voice
A Webdesk picture story.
Technical details about this picture: This picture is by Yenra Photography. The camera shot with was a NIKON D600. The lens was AF-S Nikkor 85mm f/1.4G. The camera profile used was Camera Vivid. The photo editing software to process this picture was Adobe Photoshop Lightroom 6.1.1 (Macintosh). The shutter speed for this pictures was 1/100. Film sensitivity was 400. Approximate focus distance was 1.19 meters. The bokeh perimeter was 0.030 mm.