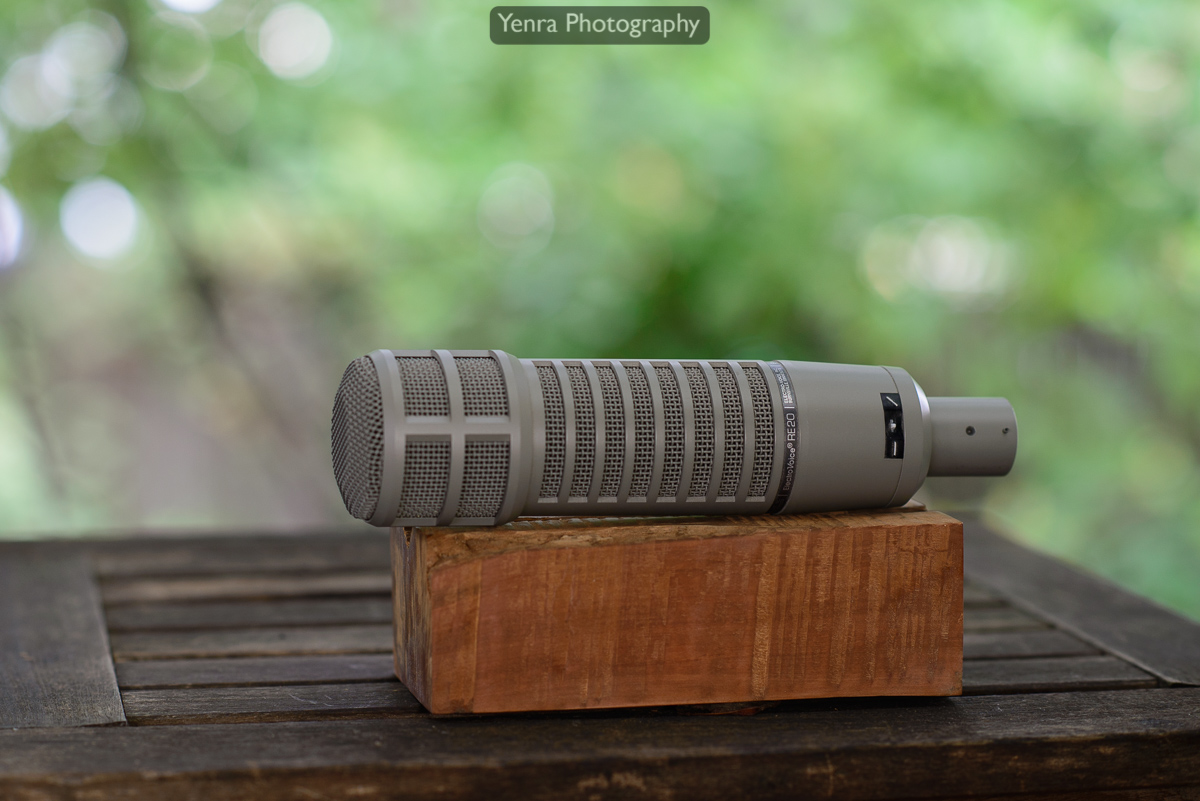 Top broadcast microphone - ElectroVoice RE20 cardioid dynamic microphone that is a broadcast industry standard: The Electro-Voice RE20 dynamic cardioid microphone is an industry standard, a firm favorite among broadcasters and sound engineers worldwide. Its popularity also extends into music production as a premium grade instrument microphone. Its Variable-D design and heavy-duty internal pop filter excel for close-in voice work, while an internal element shock-mount reduces vibration-induced noise. A radio and voice-over standard, the Electro-Voice RE20 can do so much more than podcasts. With Variable D design and a high-pass filter to curb bass muddiness, this large diaphragm cardioid is great for low end and close proximity work involving vocals, kick drums, upright bass or electric bass cabs.

Keywords: audio, microphone
A Webdesk picture story.
Technical details about this picture: This picture is by Yenra Photography. The camera shot with was a NIKON D600. The lens was AF-S Nikkor 85mm f/1.4G. The camera profile used was Camera Vivid. The photo editing software to process this picture was Adobe Photoshop Lightroom 6.1.1 (Macintosh). The shutter speed for this pictures was 1/100. Film sensitivity was 400. Approximate focus distance was 1.12 meters. The bokeh perimeter was 0.030 mm.