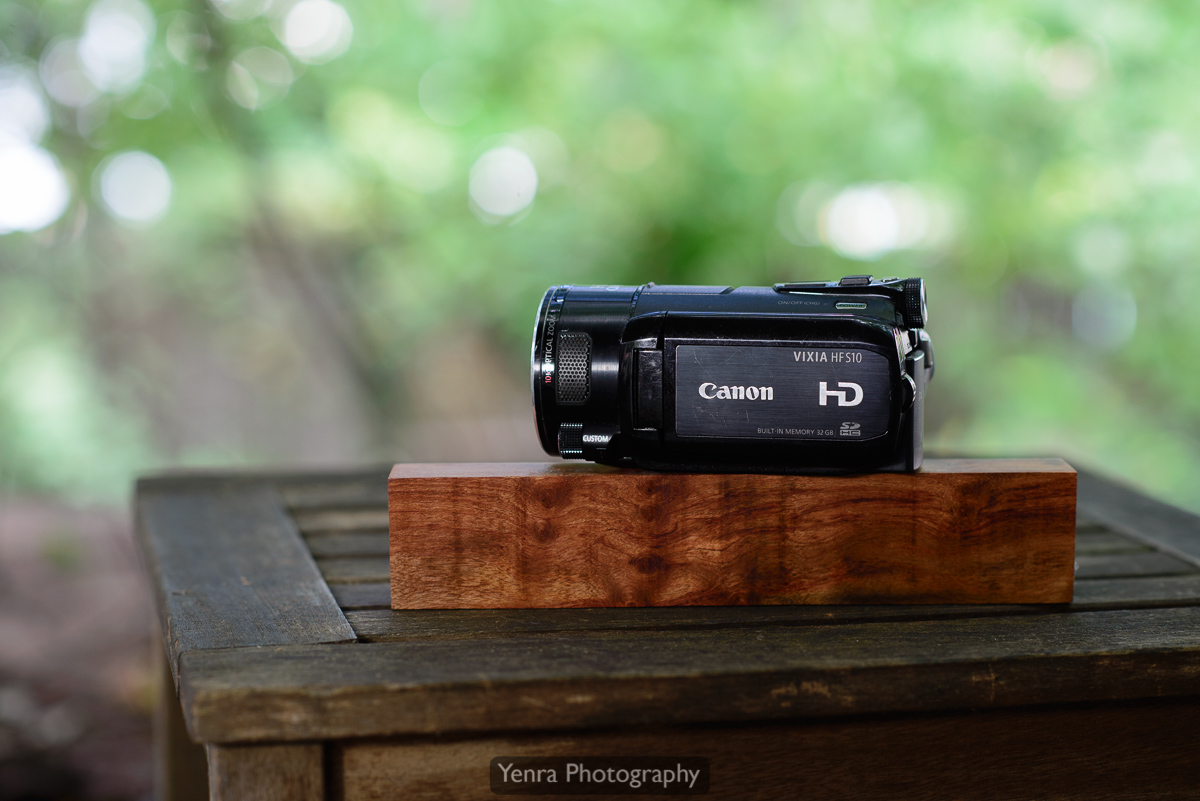 Canon HD camcorder - Vixia HF S10 dual flash memory high definition camcorder: The video camera that I used for my cosplay music videos and lip dubs. Record up to 12 hours of HD footage to the 32GB internal flash memory with a 8.59Mp CMOS sensor. Expand your recording time by using an optional SDHC memory card. Flash memory keeps this camcorder light and compact while high definition gives you excellent image capture. But helping you make your video and stills even better would be the DIGIC DV III Image Processor along with the 10x HD Video Lens, 2.7

Keywords: camcorder, canon, hd, video camera
A Webdesk picture story.
Technical details about this picture: This picture is by Yenra Photography. The camera shot with was a NIKON D600. The lens was AF-S Nikkor 85mm f/1.4G. The camera profile used was Camera Vivid. The photo editing software to process this picture was Adobe Photoshop Lightroom 6.1.1 (Macintosh). The shutter speed for this pictures was 1/100. Film sensitivity was 400. Approximate focus distance was 1.12 meters. The bokeh perimeter was 0.030 mm.