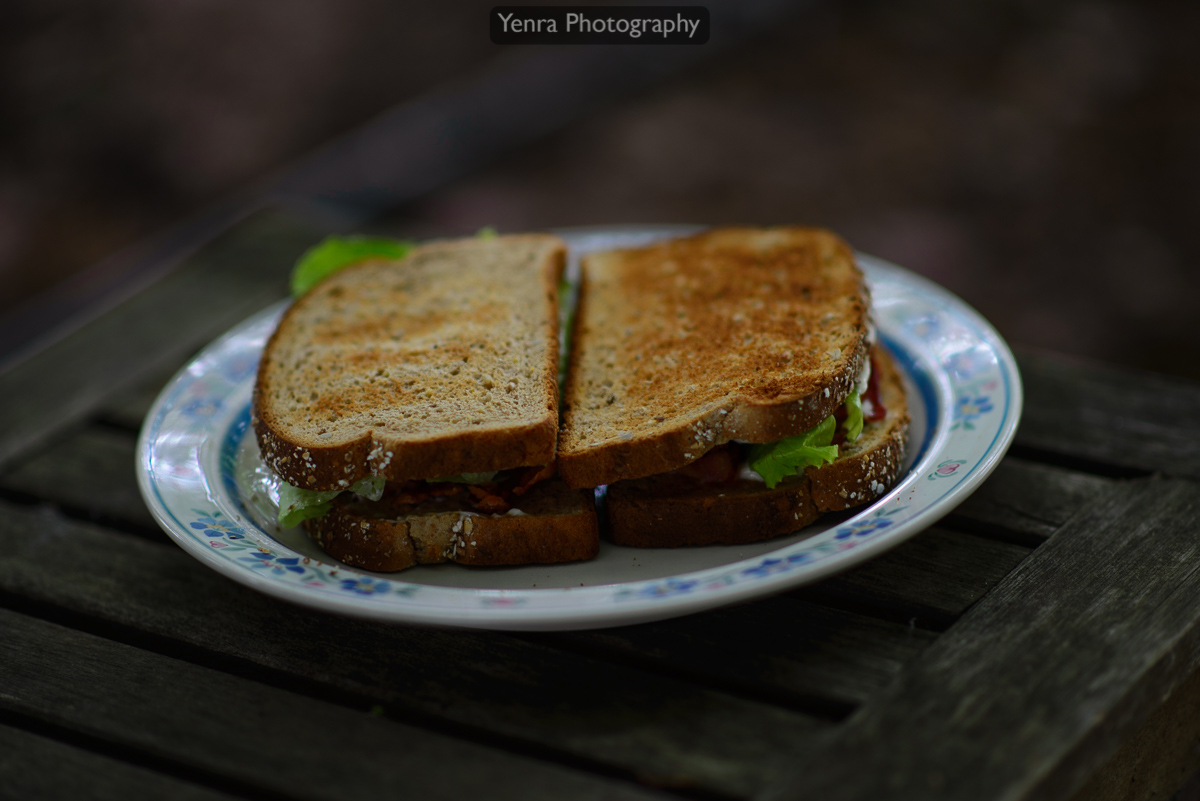 BLT on whole grain toast - Bacon, lettuce and tomato sandwich using whole grains Health Nut bread: More in the yummy dinner category. BLT on Arnold whole grain health nut toast made from whole wheat flour, water, wheat gluten, sugar, cracked wheat, rye, sunflower seeds, ground corn, yeast, nuts (almonds, walnuts), whole wheat, molasses, soybean oil, salt, brown rice, oats, barley, flaxseed, millet, grain vinegar, soy lecithin, and hazelnuts (filberts).

Keywords: bacon, blt, lettuce, toast, tomato, whole grain
A Webdesk picture story.
Technical details about this picture: The camera shot with was a NIKON D600. The lens was AF-S Nikkor 85mm f/1.4G. The camera profile used was Camera Vivid. The photo editing software to process this picture was Adobe Photoshop Lightroom 6.1.1 (Macintosh). The shutter speed for this pictures was 1/125. Film sensitivity was 100. Approximate focus distance was 1.12 meters. The bokeh perimeter was 0.030 mm.