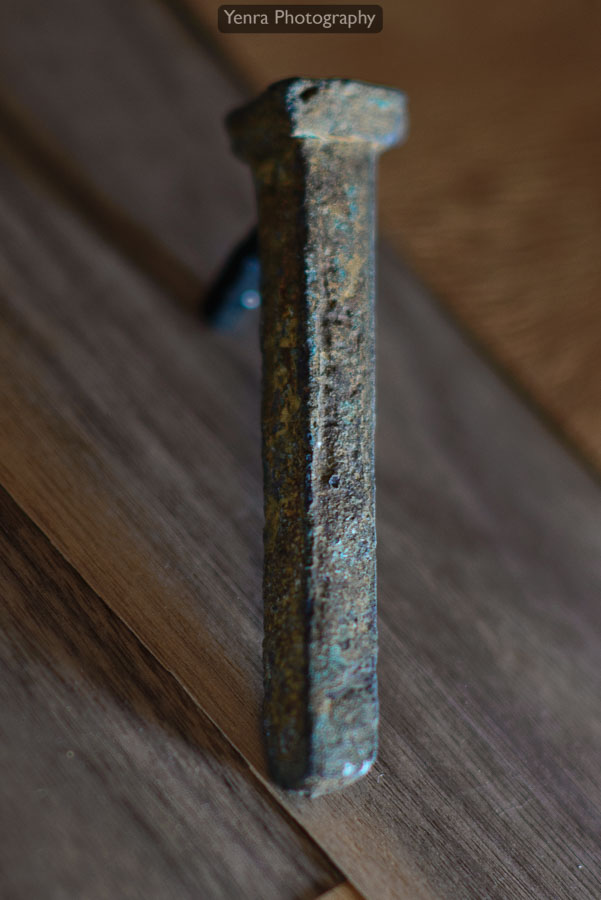 Revolutionary War Ship Spike - History found in the mud of a river: On July 30, 1778, the Royal Navy sloop of war Kingsfisher was scuttled in the Sakonnet River when the French arrived to help the Americans with a large fleet - at low tide I went to where the explosion showed on an old map and plucked this out of the mud. I took this picture in my new figure studio.

Keywords: history, revolutionary war, rhode island, ship, spike, wstory
A Webdesk picture story.
Technical details about this picture: This picture is by Yenra Photography. The camera shot with was a NIKON D600. The lens was AF-S Nikkor 85mm f/1.4G. The camera profile used was Camera Vivid. The photo editing software to process this picture was Adobe Photoshop Lightroom 6.1.1 (Macintosh). The shutter speed for this pictures was 1/160. Film sensitivity was 250. Approximate focus distance was 0.84 meters. The bokeh perimeter was 0.030 mm.