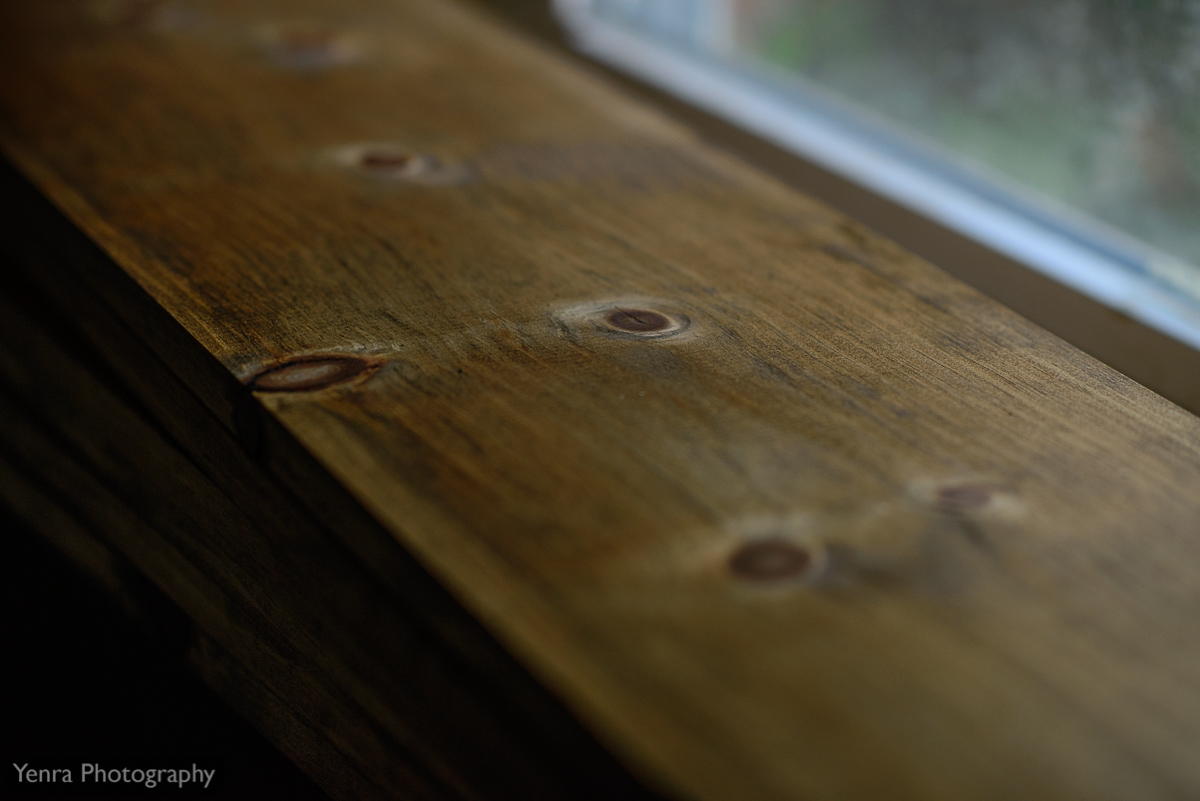 Early American wood finish - One coat of Minwax penetrating stain: I stained the pine for my bookshelves with Minwax penetrating stain wood finish. The color was Early American 230, which matches the color of the base I'm building on. I long wanted more shelf space for my book collection and I'm finally building that. I I gave only one coating, let dry for 15 minutes, did edges, flipped it. Then after I coated the flip side, I took a nap to let it dry in the warm August day. I purposely picked pine with knots.

Keywords: early american, minwax, pine, shelving, wood finish, wood stain
A Webdesk picture story.
Technical details about this picture: This picture is by Yenra Photography. The camera shot with was a NIKON D600. The lens was AF-S Nikkor 85mm f/1.4G. The camera profile used was Camera Vivid. The photo editing software to process this picture was Adobe Photoshop Lightroom 6.1.1 (Macintosh). The shutter speed for this pictures was 1/160. Film sensitivity was 640. Approximate focus distance was 0.94 meters. The bokeh perimeter was 0.030 mm.