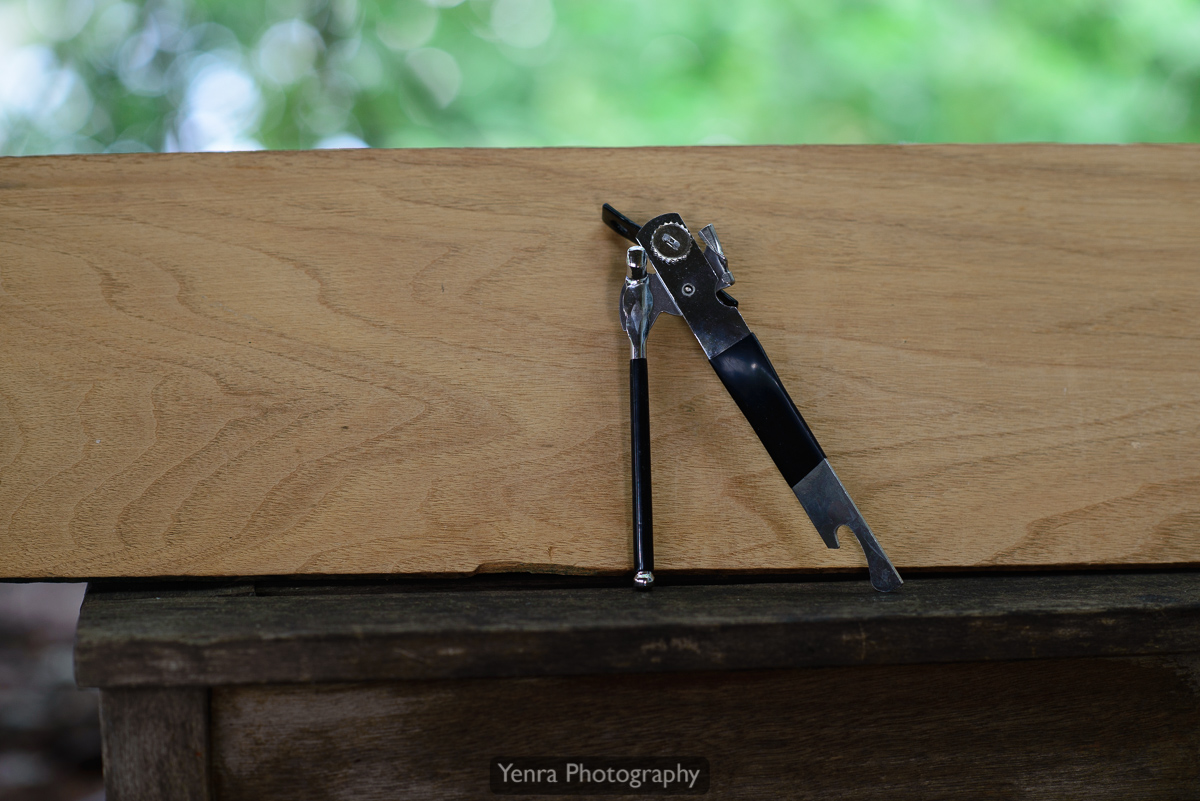 Cheap can opener - Inexpensive can opener: One of those inexpensive but useful items that is important to remember when you are bringing cans somewhere (for instance tuna fish to work for lunch). There are technques to open cans without can openers, but none are as easy as having one of these around.

Keywords: can opener
A Webdesk picture story.
Technical details about this picture: This picture is by Yenra Photography. The camera shot with was a NIKON D600. The lens was AF-S Nikkor 85mm f/1.4G. The camera profile used was Camera Vivid. The photo editing software to process this picture was Adobe Photoshop Lightroom 6.1.1 (Macintosh). The shutter speed for this pictures was 1/100. Film sensitivity was 400. Approximate focus distance was 1.19 meters. The bokeh perimeter was 0.030 mm.