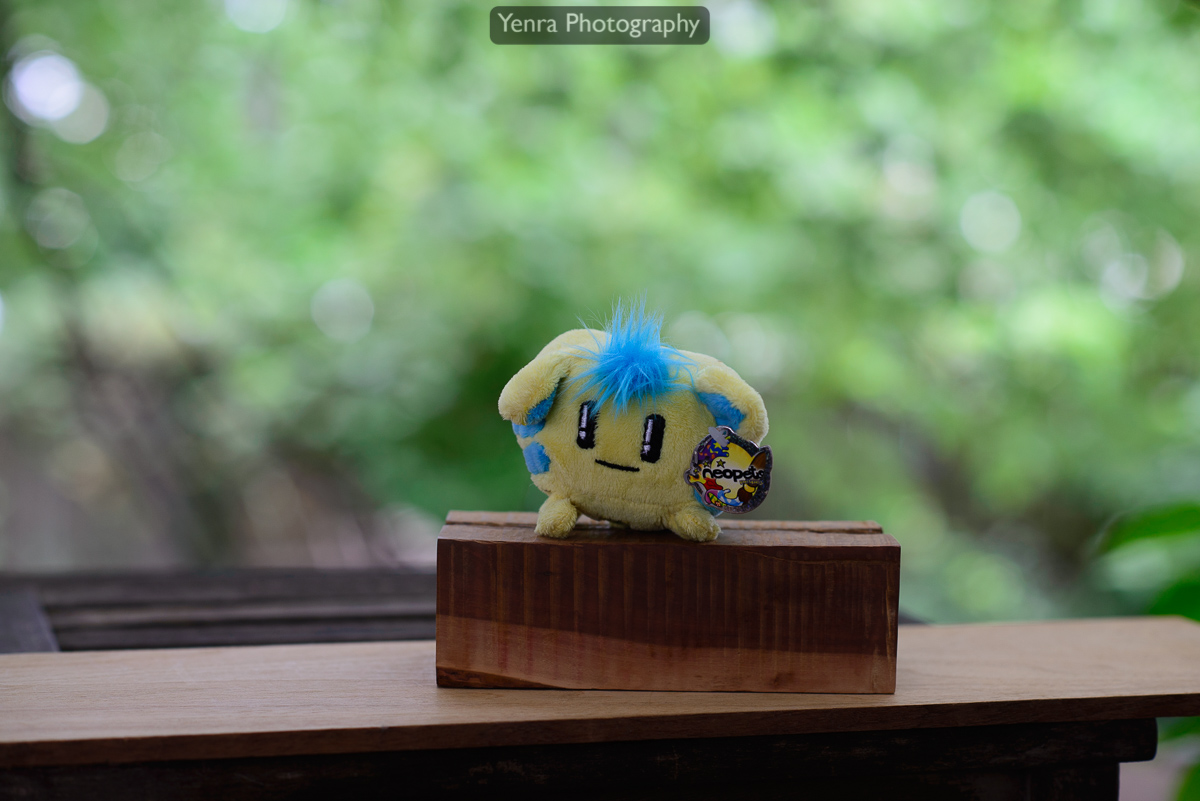 Kookith Neopet plushie - Kookith are rectangular in shape, very loyal, and very cute: There is a game called Kookia where you must capture Kookith by moving the mouse over them. You click ghost kookiths to capture them. Kookiths are on the loose in Neopia, and they must be caught before they can get into any trouble. These mischievous Petpets may be cute, but they're also fast and prefer to travel in groups. Are your Kookith-capturing skills up to the task of snaring them? Give it a try!
A Webdesk picture story. Category: Neopets
Technical details about this picture: This picture is by Yenra Photography. The camera shot with was a NIKON D600. The lens was AF-S Nikkor 85mm f/1.4G. The camera profile used was Camera Vivid. The photo editing software to process this picture was Adobe Photoshop Lightroom 6.1.1 (Macintosh). The shutter speed for this pictures was 1/100. Film sensitivity was 400. Approximate focus distance was 1.19 meters. The bokeh perimeter was 0.030 mm.