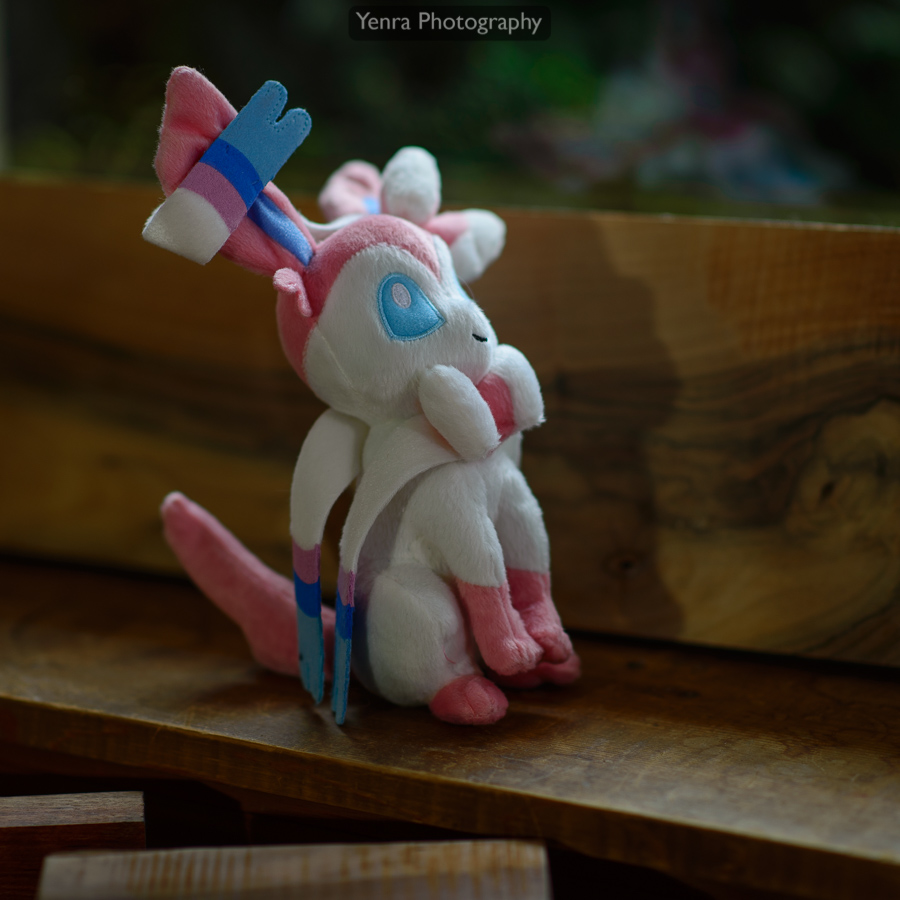 Sylveon plushie - Sylveon, the Intertwining Pokemon, is a fairy type Pokemon and an evolution of first generation Eevee: Sylveon possesses abilities to move its antenna-like ribbons on its body which uses it to relieve the feelings of both humans and Pokemon. Also the ribbons act as a leash when it walks with its trainer. Sylveon can learn a new Fairy-type move, Moonblast, that allows it to borrow energy from the moon and attack the opponent with a powerful blast. Sylveon appears in the short feature Pikachu and Eevee Friends that accompanies the film Pokemon the Movie, Genesect and the Legend Awakened in theaters, wherein it is voiced by Shoko Nakagawa.

Keywords: fairy, moonblast, plushie, pokemon, sylveon
A Webdesk picture story.
Technical details about this picture: This picture is by Yenra Photography. The camera shot with was a NIKON D600. The lens was AF-S Nikkor 85mm f/1.4G. The camera profile used was Camera Vivid. The photo editing software to process this picture was Adobe Photoshop Lightroom 6.1.1 (Macintosh). The shutter speed for this pictures was 1/100. Film sensitivity was 100. Approximate focus distance was 1.26 meters. The bokeh perimeter was 0.030 mm.