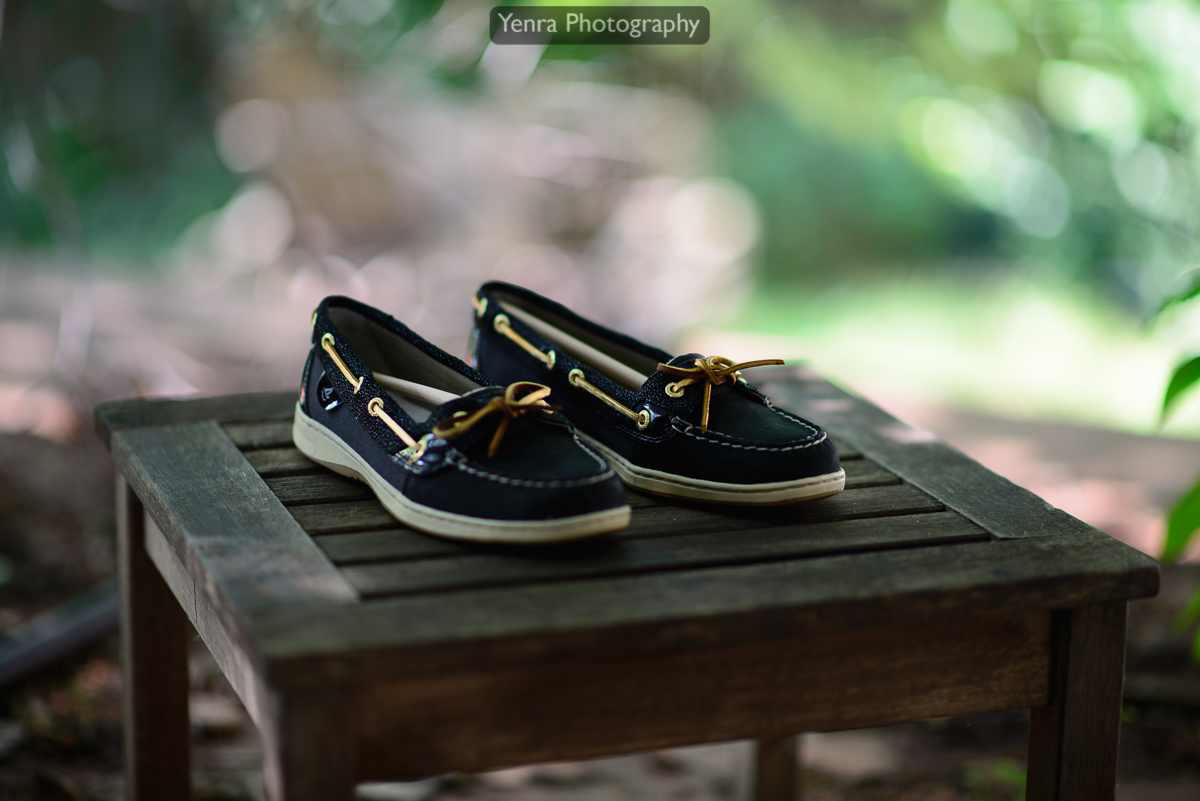 Black Top-Siders - Sperry angelfish caviar black Top-sider boat shoes: Sperry Top-Sider is a brand of boat shoe designed in 1935 by Paul A. Sperry, older brother of writer and illustrator of books on sailing Armstrong Sperry. On a winters's day in Connecticut, Paul Sperry watched his dog, Prince, run across the ice and snow. He noticed his dog's ability to maintain traction on slippery surfaces. Studying the design of Prince's paw inspired Mr. Sperry to create the patented Razor Siping pattern on the sole of the Sperry Top-Sider boat shoe. The cutting of grooves in the sole of the Top-Sider was an implementation of a process of splitting or siping a shoe sole invented and patented in the 1920s by John Sipe. In 1939, the U.S. Navy negotiated the right to manufacture the shoe for its sailors.

Keywords: boat shoe, caviar black, siping, sperry, top-sider, topsiders
A Webdesk picture story.
Technical details about this picture: This picture is by Yenra Photography. The camera shot with was a NIKON D600. The lens was AF-S Nikkor 85mm f/1.4G. The camera profile used was Camera Vivid. The photo editing software to process this picture was Adobe Photoshop Lightroom 6.1.1 (Macintosh). The shutter speed for this pictures was 1/125. Film sensitivity was 100. Approximate focus distance was 1.58 meters. The bokeh perimeter was 0.030 mm.