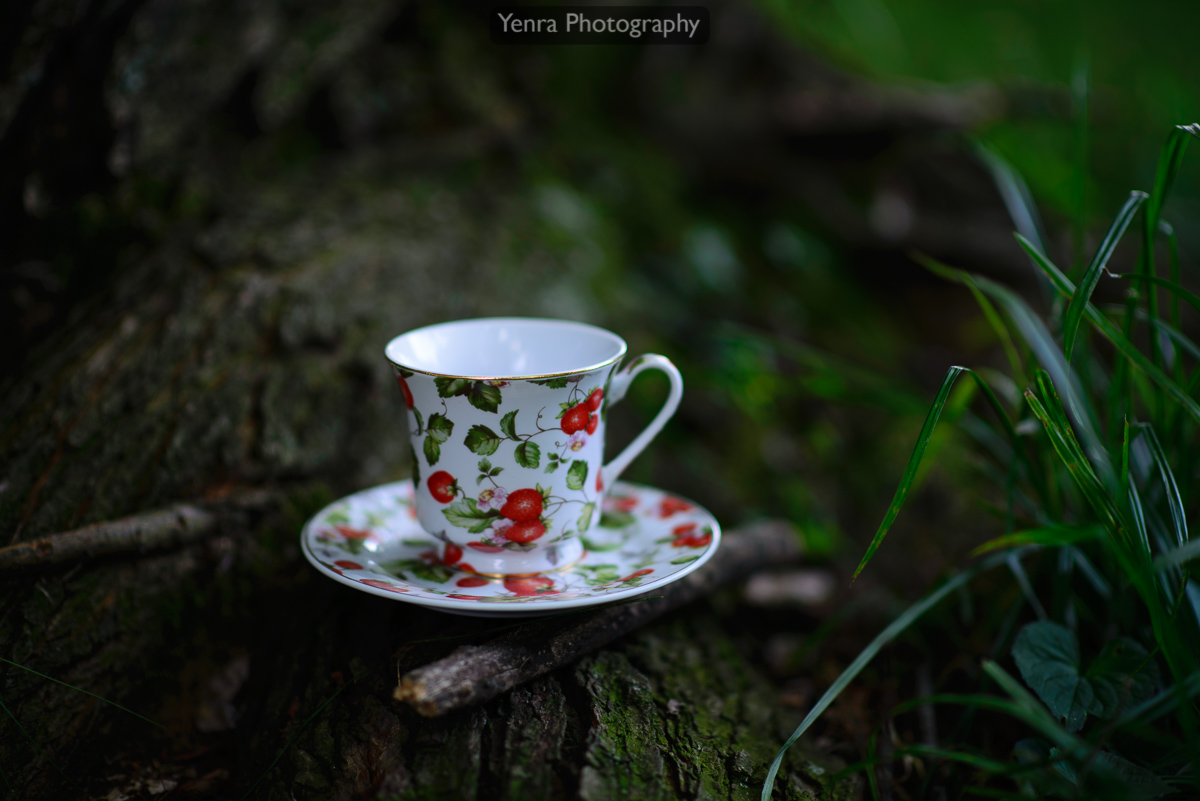 Strawberry teacup - Darice brand tea cup and saucer with strawberry plant pattern: My friend gave me this tea cup at Tekko 2015. She is a Lolita fashion designer whom I met the year before. She is such an appreciator of my photography. This gift meant a lot to me. At first I shot indoors in my new figure studio. But something seemed flat about it. So I took it outside under our sugar maple. It needed some propping up, so I used a stick. I was really happy how it seemed like a little fairy forest.

Keywords: grass, green, moss, saucer, stick, strawberry, teacup, wstory
A Webdesk picture story.
Technical details about this picture: The camera shot with was a NIKON D600. The lens was AF-S Nikkor 85mm f/1.4G. The camera profile used was Camera Vivid. The photo editing software to process this picture was Adobe Photoshop Lightroom 6.1.1 (Macintosh). The shutter speed for this pictures was 1/320. Film sensitivity was 100. Approximate focus distance was 1.19 meters. The bokeh perimeter was 0.030 mm.